Suspect Arrested in Stabbing Case
07/07/2016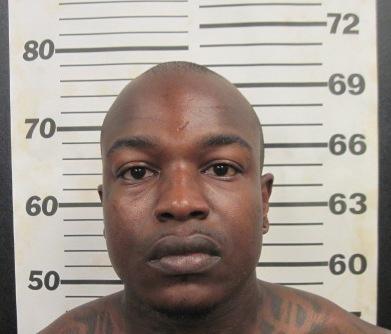 Prentice Evans
On July 4th, 2016, Cherokee County Sheriff's Officers responded to a home north of Baxter Springs, where a man had been stabbed. The victim was transported to a Joplin area hospital where he was treated for non-life threatening injuries sustained during an alleged robbery and theft of an iPhone and iPod.
The suspect fled the scene prior to law enforcement's arrival, but as a result of the investigation, authorities identified him as 25 year-old Prentice Evans, of Wichita. On July 7, Evans was arrested on an unrelated warrant for his arrest and now, in addition to the original warrant for Failure to Appear on charges of Criminal Trespass, Criminal Damage to Property and Battery, Evans faces new allegations of Aggravated Robbery, Aggravated Battery and Interference with Law Enforcement.
Evans is currently being held in the Cherokee County Jail on $42,618.00 bond. Formal charges related to the robbery case are expected to be filed this week.
The investigation remains ongoing which may result in additional charges and arrests.
###