Local Law Enforcement Helps In Fight Against Cancer
12/03/2014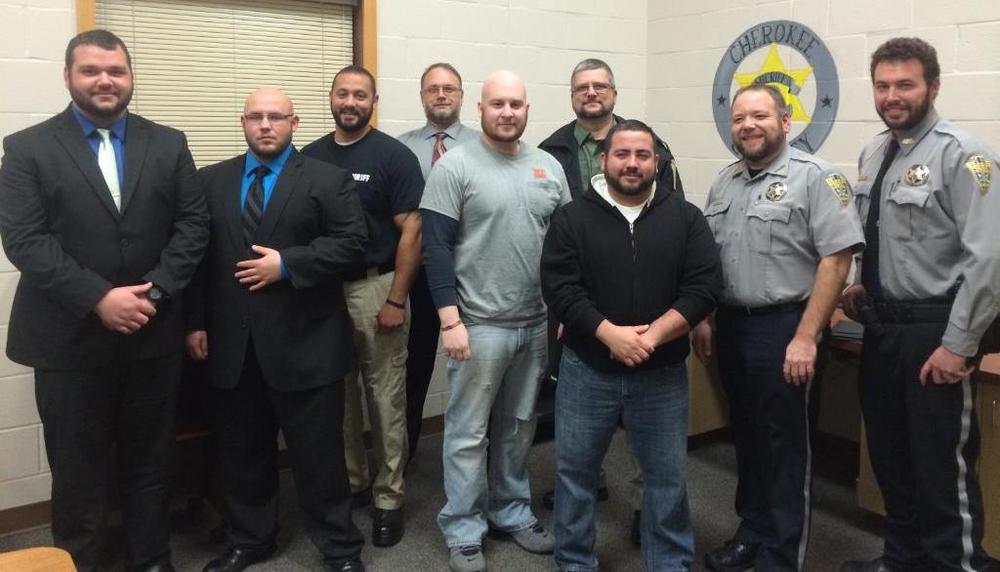 Officers Raise Awareness and Cancer Research Funds
Cancer continues to be the second most common cause of death in the United States. In an effort to help raise awareness of this devastating disease, and the importance of early screenings, the Cherokee County Sheriff's Office, Baxter Springs Police Department and the Columbus Police Department are all proud to have recently participated in No Shave November.
Officers who participated in this annual awareness campaign also donated nearly $500.00 to cancer related charities, including the Kansas Chapter of the American Cancer Society.

"Cancer has an impact, either directly or indirectly, on almost everyone in our community. Participating in No Shave November is just one way that we are able to show our support for our neighbors battling this awful disease while also raising research funds and awareness," stated Cherokee County Sheriff David Groves.
###