Residents Advised of Recent Burglaries
10/19/2012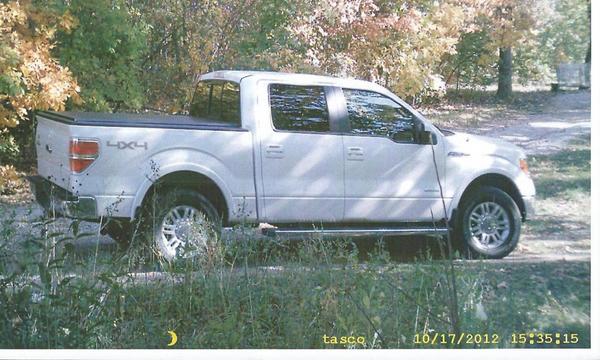 The Cherokee County Sheriff's Office is investigating several recent residential burglaries in rural Cherokee County.
In these cases, the suspect(s) have forced entry into the home during the middle of the day, when many residents are at work.
The suspect(s) at this point have focused on stealing clothing, jewelry, a laptop, and money in the homes. Primarily taken though, is jewelry.
Typically, the suspect(s) will take a pillowcase from the victims' home; fill it with items and leave.
The Cherokee County Sheriff's Office has identified a suspect, and has also collected forensic evidence from one of the scenes that will be analyzed by the Kansas Bureau of Investigation Laboratory Specialists for identification confirmation.
The Sheriff's Office has also been able to recover some, but not all, of the property recently stolen.
In addition, on Thursday, the Sheriff's Office obtained a photo taken from a game cam at a rural residence. The vehicle matches the description given to officers during a neighborhood canvass.
Residents are encouraged to not only watch for suspicious activity in their neighborhoods but to report the activity to law enforcement when they see it.
These cases also serve as a reminder to take a few minutes to photograph valuables and document serial numbers (even taking a picture with cell phone camera will be helpful).
Many times law enforcement comes across jewelry and other items believed to be stolen, but due to lack of serial numbers or detailed descriptions they are not able to identify a proper owner. Having a photograph of items such as jewelry allows officers to make a positive identification and also allows the Sheriff's Office to email those photographs to officers throughout Southwest Missouri, Southeast Kansas and Northwest Oklahoma, so any officer who comes across it will be better equipped to identify it as stolen property.
Although the investigation into these recent cases has developed a suspect, anyone with additional information is asked to contact the Cherokee County Sheriff's Office at 620-848-3000 or 620-429-3992.