Nebraska Fugitive Nabbed by Cherokee County Sheriff's Office
10/01/2012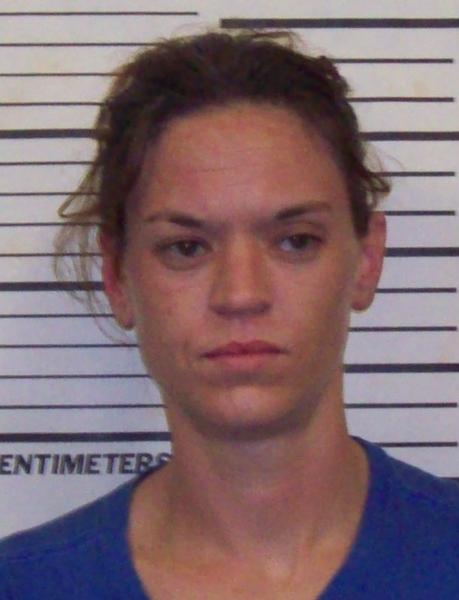 A fugitive described by Nebraska authorities as armed and very dangerous is behind bars after a Cherokee County Sheriff's Deputy found her in a stolen vehicle Saturday evening.
At approximately 7:30 p.m., the deputy observed a Jeep Grand Cherokee, quickly and abruptly turn into the R and J's convenience store in northern Cherokee County after the driver saw the deputy.
A registration check on the license plate showed that the vehicle was stolen out of the State of Nebraska.
The deputy made contact with the driver, identified as 34 year old Bridgett L. Henn, of Omaha, and placed her under arrest for driving a stolen vehicle.
Henn has been on the lam from Nebraska and Federal Authorities since August 1st, 2012. She and Tabitha Eddy are alleged to have attacked a woman and tried to kidnap her.
Several Nebraska news sources indicate that the suspects are, "so prone to violence that no one who comes in contact with the two is safe. They are both heavy methamphetamine users, they've been under the influence, they've been up for days is the information that we are getting and both of them are armed with a handgun, unknown caliber at this time," said Omaha Police Officer Travis Oetter in an interview with WOWT – Omaha's NBC News Affiliate on August 9, 2012.
Eddy was not with Henn at the time of the arrest and is not believed to be in this area at this time.
Henn was not found to be armed at the time of her arrest.
http://omahacrimestoppers.net/wanteds.aspx