Distribution of Drugs Leads to Arrest for Murder
08/24/2012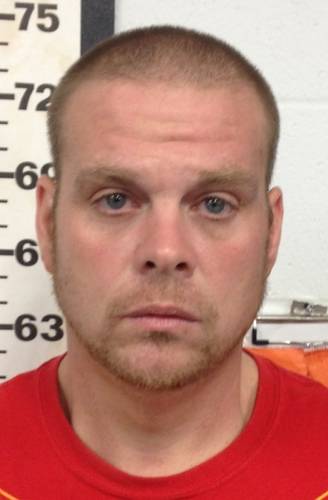 David M. Tirrell
On July 25th, 2012, emergency responders were summoned to a Baxter Springs residence, where 22 year-old Jordan Krokroskia had been found dead in his home.
An investigation into Krokroskia's death was conducted by the Cherokee County Sheriff's Office and the Baxter Springs Police Department, and following an autopsy, it was confirmed that Krokroskia died from Fentanyl Intoxication.
Fentanyl is a scheduled II controlled substance, often prescribed by physicians for pain management and is considered much more potent than morphine.
During the course of the investigation, David M. Tirrell, 34, of Scammon, was identified as the person suspected of unlawfully providing Krokroskia with Fentanyl on the night of July 24th, 2012.
Earlier today a warrant was issued in Cherokee County District Court for Tirrell's arrest and he was located in Girard, Kansas where he was taken into custody by the Crawford County Sheriff's Office.
He was then transported to the Cherokee County Jail, where he is being held in lieu of $1,000,000.00 bond on charges of First Degree Felony Murder and Using a Communication Device to Further a Drug Transaction.
Tirrell is alleged to have committed First Degree Felony Murder because the Distribution of a Controlled Substance is recognized in Kansas as an Inherently Dangerous Felony.
As such, a death that occurs as a result of the underlying felony is charged as First Degree Felony Murder.