Jail Escapee Jimmy Sluder Back Behind Bars
06/27/2012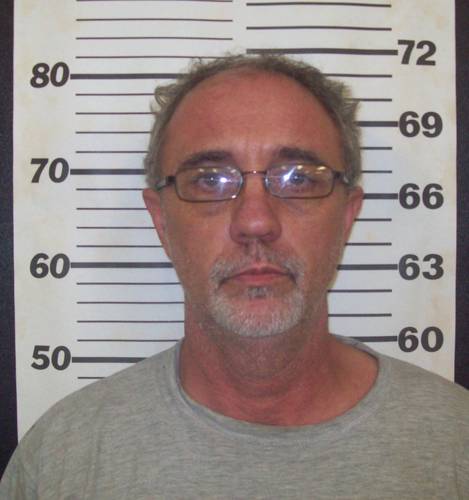 Jimmy Dale Sluder, who escaped from the Cherokee County Jail Sunday morning while working on an inmate work detail, was apprehended Tuesday night and is back behind bars.

Sluder was originally in custody on theft related charges and now faces an additional charge of aggravated escape from custody.

Sluder will also face charges connected with a residential burglary in Columbus that he is suspected of committing while on the lam Tuesday afternoon.

In that case, Sluder is alleged to have broken into a home to steal property. The home-owner returned to the residence before Sluder had left. Sluder is suspected to have tied the homeowner up and left with property, including a vehicle.
The home-owner was not injured during the incident and was able to free himself moments after Sluder left.

Following that burglary, a Cherokee County Sheriff's Office Detective received a call from an informant, letting him know that Sluder was at a Pittsburg apartment.

The Cherokee County Sheriff's Office, Crawford County Sheriff's Office and the Pittsburg Police Department arrived on scene and found Sluder hiding in the bathroom.

The property stolen in Columbus was recovered and Sluder was returned to the Cherokee County Jail.