2012 Seatbelt Program Underway
03/06/2012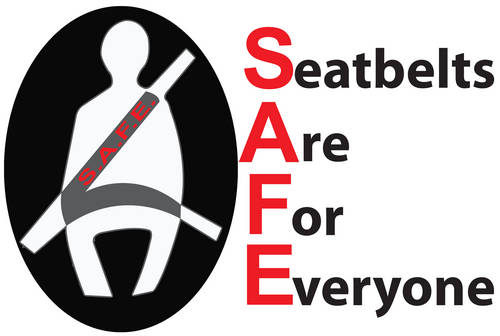 Beginning this week, the Cherokee County Sheriff's Office will join other Kansas Law Enforcement Agencies to stop what has been an epidemic for the past several years. In 2010, 51 teens lost their lives due to car crashes in Kansas; 75% of those killed were not restrained.
In an effort to change this trend, law enforcement officers across Kansas will be extra-vigilant when patrolling around schools.
There should be no surprises when it comes to this enforcement effort. Officers will issue citations to any individual who refuses to obey the traffic laws, whether it is for speeding, texting or failing to buckle up.
In 2011, the Cherokee County Sheriff's Office formed a partnership with Baxter Springs, Columbus, Galena and Riverton Schools, along with other law enforcement agencies and implemented the S.A.F.E. (Seatbelts Are For Everyone) Program.
In its first year, with great sponsors such as Mike Carpino Ford, Jay Hatfield Chevrolet, Columbus Telephone Company, AAA of Kansas, State Farm Insurance, Kansas Trauma Program, Kansas Department of Transportation and the Kansas Traffic Safety Resource Office, the seatbelt usage rates among Cherokee County Highschool students rose 52%!
"Even one teen death is unacceptable, so our office is taking a proactive approach to ensure that our teenage drivers get to and from their destinations safely," concluded Cherokee County Sheriff David Groves.