Rape Charges Filed Against Rural Baxter Springs Man
02/08/2011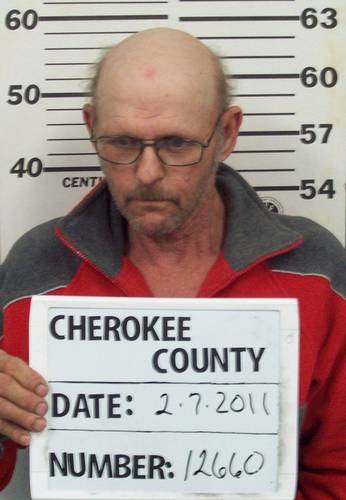 John Lyons
On Monday, January 31st, 2011, the Cherokee County Sheriff's Office began an investigation into the possible neglect of a 16 year-old girl. As a result, the girl was placed into Police Protective Custody.
During the course of the investigation, officers discovered information that indicated a 59 year-old, non relative to the girl, had raped the girl on more than one occasion.
At approximately 5:00 p.m. on Monday, February 7th, 2011, investigators with the Cherokee County Sheriff's Office executed a search warrant on the suspects' home, which is located at 8765 Southeast 70th Terrace, Baxter Springs, Kansas.
While conducting the search, officers seized a computer, video equipment, photographs and other items from the scene.
John Lyons, 59, of the home, was arrested and transported to the Cherokee County Jail.
On Tuesday, February 8th, 2011, formal charges against Lyons were filed in Cherokee County District Court.
He is being charged with Two Counts of Rape by Force / Fear and Seven Counts of Sexual Exploitation of a Child.
Lyons remains in custody in lieu of $250,000.00 bond.