Suspect Sought by Authorities
01/14/2011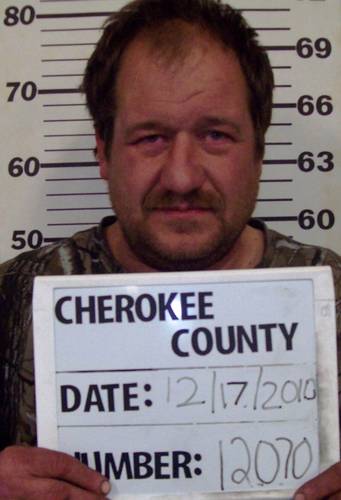 Leonard Jason Wilkins
On Saturday, January 8th, 2011, investigators with the Cherokee County Sheriff's Office executed a search warrant on a rural Columbus home.
During the course of the search, approximately $30,000.00 worth of stolen property was recovered, including a 17' Coose trailer, a 24' enclosed trailer, multiple tools and a John Deere tractor.
The suspect was not present at the time of the search, but has since been charged in Cherokee County District Court.
Authorities are seeking 38 year-old Leonard Jason Wilkens for his alleged involvement in the case.
Anyone with information on Wilkens' whereabouts is urged to contact the Cherokee County Sheriff's Office at 620-429-3992 or 620-848-3000.