Home Burglary Lands Two In Custody
11/16/2010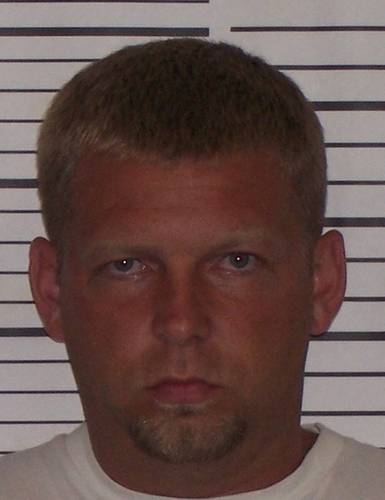 previous Cherokee County mugshot of Christopher Hunt
On October 26th, 2010, the Cherokee County Sheriff's Office was dispatched to, and began a criminal investigation into, the burglary of a home southwest of Columbus.
During the course of the investigation, detectives identified the suspects and were led to Newton County, Missouri.
Missouri law enforcement officials assisted Cherokee County investigators by obtaining a search warrant for one residence and conducting a consensual search of another.
During those searches, items stolen from the rural Columbus home were recovered and two suspects were taken into custody.
Christopher Allen Hunt, 26, and David Allen Martsof, 22, both of Joplin, Missouri, have been charged in Cherokee County District Court with Residential Burglary, Felony Theft and Criminal Damage to Property.
Bond has been set at $35,000.00 each.
In addition, during the searches that were conducted in Missouri, investigators located other items believed to have been stolen in other recent Cherokee County burglaries. Those investigations continue and additional charges against Hunt and Martsof are anticipated.