Sheriff's Office Steps up D.U.I. Enforcement
08/13/2010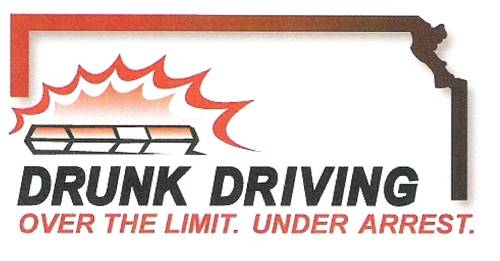 A Heads Up!! to all drivers-especially those who sometimes drive after drinking alcohol. Be warned that during the period, August 19th through Labor Day, September 6th, there will be even more aggressive enforcement of Kansas drunk driving and other traffic laws as The Cherokee County Sheriff's Office participates in a crackdown with 140 other police agencies and the Kansas Highway Patrol to educate motorists about impaired driving and remove impaired drivers from the streets. Known as Drunk Driving. Over the Limit.Under Arrest. the crackdown is underwritten by a grant from the Kansas Department of Transportation (KDOT).

During a 10 year period, 1999-2008 (the last year for which data are available),22,259 persons were injured and 1,107 were killed on Kansas roadways in alcohol related crashes. According to KDOT crash data for the period 1999-2008, if you are involved in an alcohol related crash-in any capacity-you are two and one-half (2 ½) times more likely to be injured and four and one-half (4 ½) times more likely to be seriously injured or killed than if you are involved in a crash in which alcohol is not determined to be a factor. The ratio of death to injury in alcohol related crashes is almost (4) times higher that the death to injury ratio for non-alcohol related crashes.

According to Sheriff Groves, 'I want this enforcement to remind drivers of several things. First, if you're going to drink away from home do it responsibly by planning ahead and lining someone up who is sober to get you home. Second, it can be helpful to picture families you know, and then consider how it would be to wake up every day to the thought that your decision to drink and drive-just having fun-brought injury or death to one of them. Third, there are any number of traffic infractions and mechanical deficiencies you can be pulled you over for. If we detect a hint of alcohol you will be tested. If you fail the test you're looking at a fine of $500.00 to $2500.00, up to one year in jail, and the suspension,, or even permanent loss of your driver's license. Don't take the chance. Fourth, if you see suspicious driving behavior, take note of the location and direction, as well as the vehicle description and call 911. Fifth, you can expect impaired driving enforcement year round. Finally, always remember that everyone's best protection against a drunk driver (even themselves) is to always wear their seat belt and properly restrain their children-every trip, every time. It saves lives and it's the law."

The Cherokee County Sheriff's Office is among more than 100 law enforcement agencies across the state, including the Kansas Highway Patrol, who will be participating in Drunk Driving. Over the Limit. Under Arrest. Their aim is to dramatically reduce the number of preventable deaths and injuries that occur when alcohol is mixed with driving-a particularly dangerous combination.