Child Missing, Missouri Amber Alert Issued
02/05/2010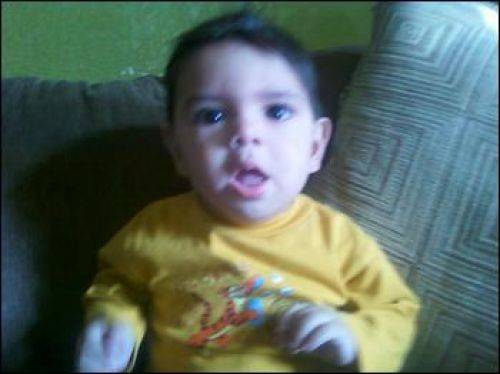 Eddie Salazar
An Amber Alert was issued today in connection to a missing child from nearby Carthage, Missouri.
The child, 8-month old, Eddie Salazar, is described as a Hispanic Male with black hair, brown eyes, 3' 0" tall, 20 lbs, last seen wearing white socks and a blue "onesy."
Salazar has a birthmark on his right bicep in the shape of a lung.
It was reported that 2 unknown masked men, wearing black clothing and ski masks, broke into the Carthage residence at approximately 11:50 p.m. (Thursday night, 2/4/2010)while the father was sleeping and the mother was at work.
The two suspects assaulted the father during the struggle, rendering the father unconscious. The house was ransacked and the child was taken.
No information regarding a possible suspect vehicle is available at this time.
A photograph of Eddie Salazar is attached, as is the link to the Missouri Amber Alert Web-page.
The information contained in this release was obtained from the Missouri Amber Alert Website and is intended to create greater awareness of this incident by providing information to the public and seeking their assistance in the safe return of Eddie Salazar.
Anyone with information regarding this case is urged to contact the Carthage Police Department at 417-237-7200 or your local law enforcement agency.
Additional Information
Missouri Amber Alert