Jury Finds Baxter Springs Man Guilty
11/17/2023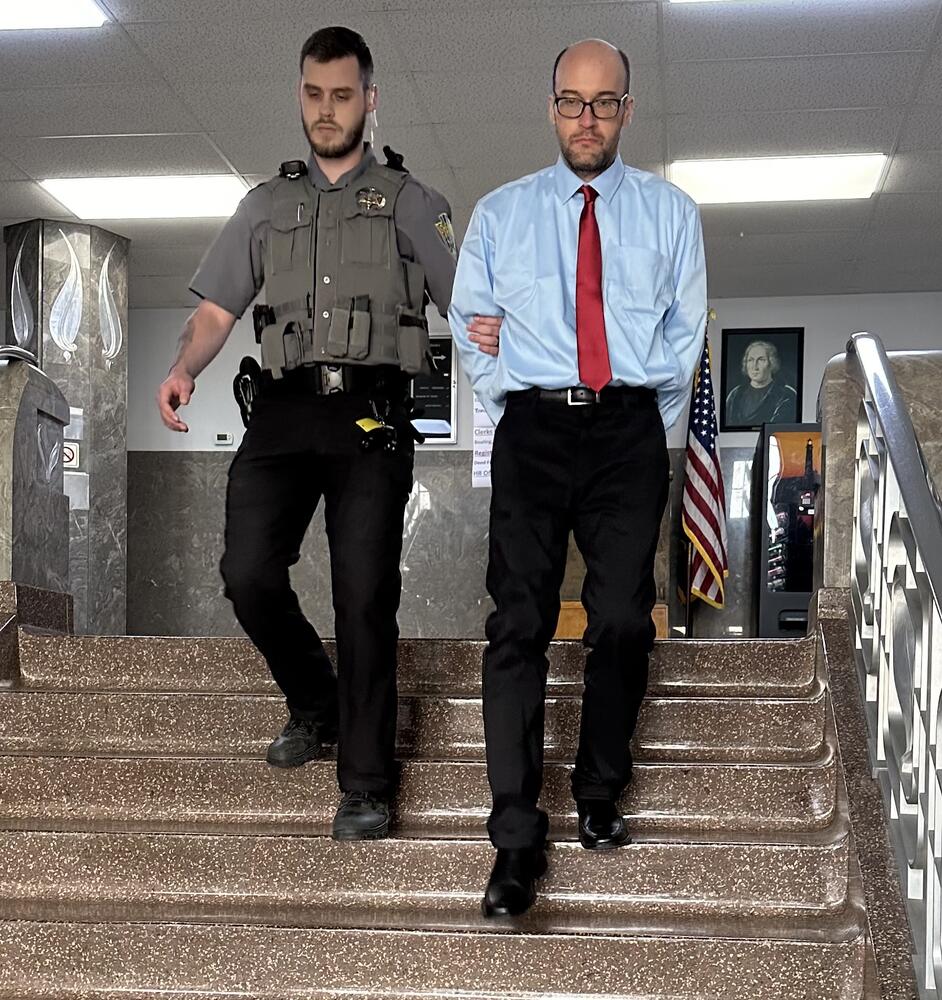 Deputy Evan Duckett escorts Shrout from the courtroom following verdict
A Cherokee County Jury returned their verdict following the four-day trial of a Baxter Springs man at the Courthouse in Columbus this week.
Jeremy Shrout, age 40, was found guilty on three counts of Rape and one count of Aggravated Indecent Liberties with a Child.
The conviction stems from sex crimes committed by Shrout on a minor between 2019 and 2021.
Following the trial, Shrout was returned to the Cherokee County Jail where he has been incarcerated since May 2022.
Sentencing has been scheduled for January 24, 2024.
The investigation into Shrout's crimes was conducted by the Baxter Springs Police Department.
Shrout was prosecuted by Cherokee County Attorney Kurt Benecke.