Sheriff's Office Awarded Over $115,000.00 COPS Grant
11/14/2023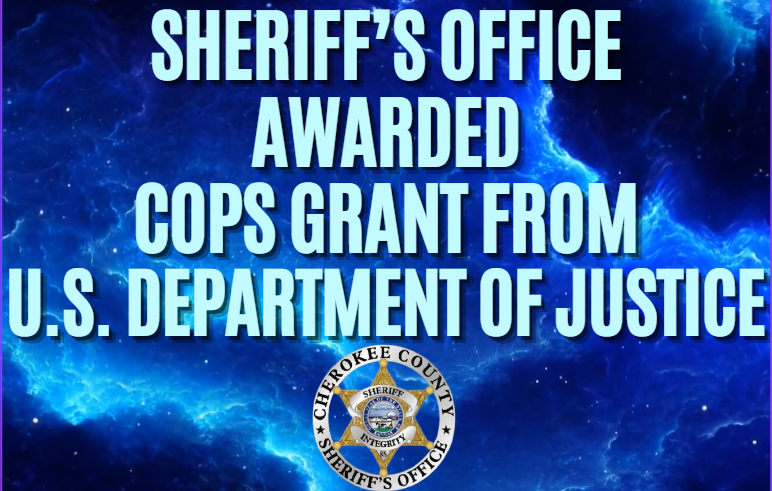 The United States Department of Justice recently awarded the Cherokee County Sheriff's Office over $115,000.00 in federal funding.
The grant award, administered by the COPS Office, will fund a newly created position within the Sheriff's Office for the next several years.
"Maintaining and strengthening the bond our agency has with the community is important, which is why we applied for this grant, essentially creating the position of Community Outreach Deputy," according to Sheriff David Groves in announcing the award.
"The deputy appointed to this position will represent our agency at community events and present crime prevention programs to civic and community business organizations, be responsible for creating and coordinating a citizens police academy and also assist area School Resource Officers with programs, among other community focused projects," continued Sheriff Groves.
The Cherokee County Sheriff's Office hopes to have the position filled by the first quarter of 2024.