Sheriff's Office Awarded Nearly $30,000.00 Grant For Narcotic Investigation Equipment
11/03/2023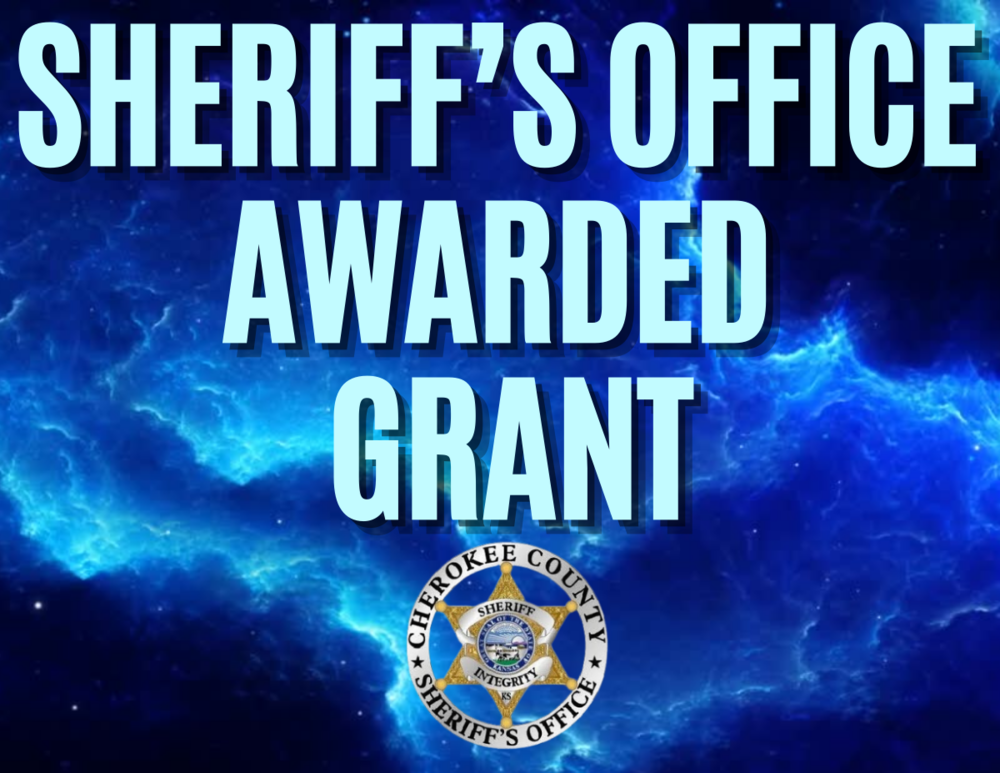 The Cherokee County Sheriff's Office was recently notified by the Kansas Criminal Justice Coordinating Council that their grant application was selected and awarded.
The Federal Edward Byrne Memorial Justice Assistance Grant, being administered through the Kansas Governor's Grants Program, will provide $29,751.00 to the Sheriff's Office.
"The increase in fentanyl being seen across the country and even right here in Cherokee County, doesn't just pose a significant risk to those who intentionally abuse illicit drugs, but also presents a risk to deputies and investigators who come across drugs which may contain fentanyl," according to Cherokee County Sheriff David Groves.
"This grant will allow our agency to obtain equipment which will let law enforcement know the identity of a suspected drug without having to be exposed to the drug itself. Without this equipment, deputies or investigators must open the packaging the suspected drugs are in to conduct a chemical reagent field test, but with the addition of the new equipment provided by the grant, they will now be able to conduct a non-contact test for up to 530 different substances," continued Sheriff Groves.
The Sheriff's Office hopes to receive the equipment and have it deployed by the end of the year.