Sheriff's Office Encourages a Safe Halloween
10/26/2023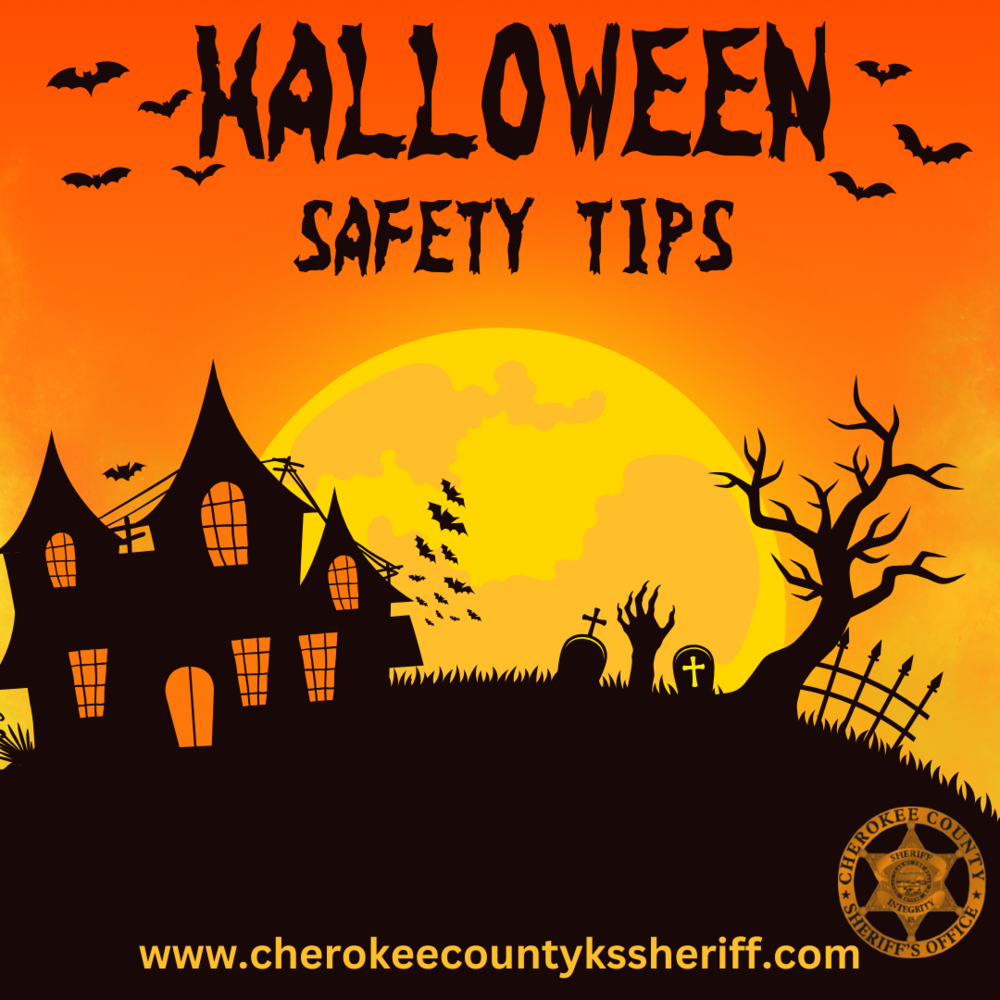 With Halloween fast approaching, Cherokee County Sheriff David Groves wants to help remind parents of some safety tips, which can help ensure it is a fun and safe time for all area children. As a reminder:
Many communities and organizations host community "safe walk" or "trunk or treat" events, which is a great alternative to going to homes of those you don't know.
Children who do go door-to-door to trick or treat should go with a responsible adult and only to well-lit homes.
Only go to homes approved by parents.
Teach children not to go into homes without parental permission.
Remind children to walk on sidewalks and not on the roadway.
Have trick-or-treaters wear reflective clothing or carry a light / glow stick to increase them being seen in the dark
Ensure costumes fit well and do not obstruct visibility or cause them to trip and fall.
Make sure children know their address and parents phone number, in case they get separated.
The Cherokee County Sheriff's Office also urges parents to download, for free, the OffenderWatch App to their Apple or Android devices.
Once families download the app and explore the free features, including real time location of family members and proximity to publicly registered sex offenders' homes, they will have the option to choose to upgrade the app to a paid version, which includes more features. In the "Protect Plus" version of the OffenderWatch App, the app will monitor a child's texts, emails, location and phone calls. The app then sends an immediate alert to parents if a registered sex offender contacts the child, or if the child lingers near the address of a sex offender," concluded Sheriff Groves.