Woman Jailed in Meth and Burglary Case
10/10/2023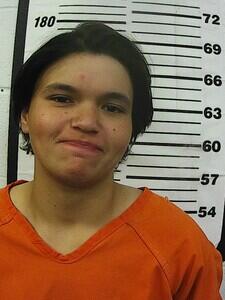 Raven Edwards
A 21-year-old woman was taken into custody by Cherokee County Sheriff's Deputies earlier this week following a traffic stop in Weir.
Monday night deputies spotted the vehicle, which they had been looking for in connection to the burglary of a Weir Mini-Storage Unit on October 4, 2023.
As a result of the investigation and traffic stop, Raven Edwards was arrested and transported to the Cherokee County Jail.
Edwards is being held on allegations of Burglary, Criminal Damage To Property, Criminal Trespass, Possession of Methamphetamine and Possession of Drug Paraphernalia.