Columbus Man Sentenced to Over 20 Years in Prison
07/21/2023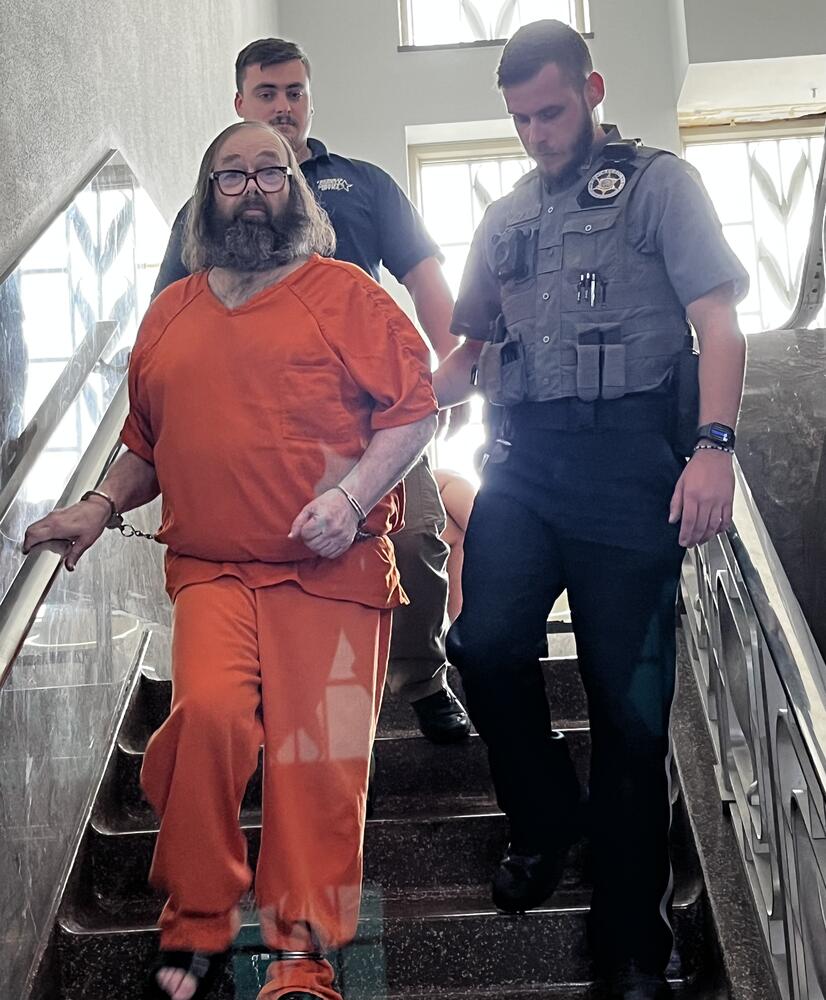 Kenneth Webber escorted from court by Cherokee County Deputies on Friday
Kenneth W. Webber Jr., 65, of Columbus, was sentenced to 257 months imprisonment on Friday, July 21, 2023 in Cherokee County District Court.
The sentence came after Webber pled guilty on May 22, 2023, to Rape, and two counts of Aggravated Incident Liberties with a Child less than 14 years of age.
Webber has been held in the Cherokee County Jail since 2016, following an investigation by Sheriff's Detectives into his illegal sex crimes. Since his arrest, there have been numerous delays in court proceedings due to competency issues and changes of defense counsel.
Webber remains in the Cherokee County Jail pending transfer to the Kansas Department of Corrections.
He was prosecuted by Cherokee County Attorney Nathan Coleman.