Suspect Captured After Shooting at Law Enforcement Friday Night
02/25/2023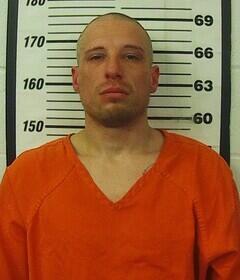 Adam E. Kastler
At 11:24 p.m. on Friday, February 24, 2023, Cherokee County law enforcement were notified a suspect was actively fleeing from, and shooting at, Joplin Police Officers. The pursuit entered Kansas north of Galena, and ended when the suspect crashed north of Highway 66 on Chico Road, west of Galena.
The suspect, identified as 35 year-old Adam Kastler, of Burlingame, Kansas, was apprehended and transported to the Cherokee County Jail.
No law enforcement discharged their firearm, and none were injured during the incident.
Kastler is being held in Cherokee County on allegations of Attempted Capital Murder, Attempting Killing of a Police Dog, Aggravated Assault on Law Enforcement, Criminal Possession of a Firearm, Criminal Use of a Firearm, Possession of Methamphetamine and Drug Paraphernalia, Fleeing Law Enforcement and several other traffic violations.
Additionally, Kastler is being held on multiple outstanding felony warrants from Newton County, Missouri, along with other arrest warrants issued in Lyon County, Emporia and Ford County, in Kansas.
Kastler is also expected to face additional charges in Missouri.