Sheriff's Office Recognized for 12th Consecutive Year For Effective Traffic Safety Efforts
01/14/2023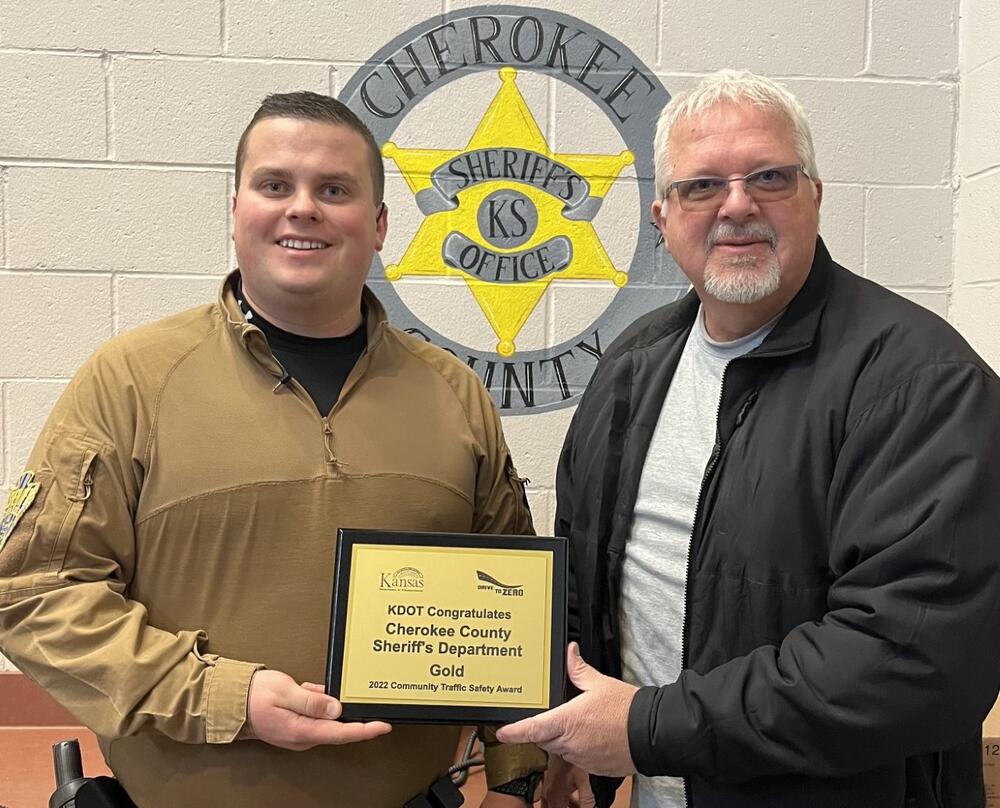 Chief Deputy Nate Jones receives award from KDOT Liaison Dan Kiser
The Kansas Department of Transportation has awarded the Cherokee County Sheriff's Office the 2022 Community Traffic Safety Award.
Dan Kiser, Law Enforcement Liaison for the Kansas Department of Transportation, presented the award to Chief Deputy Nate Jones on Friday.
"I'm proud our team received this award and has been recognized for the twelfth consecutive year, because it's reflective of their dedication and commitment to keeping our community safe while traveling on area roadways," stated Cherokee County Sheriff David Groves.
The Community Traffic Safety Award is based off scoring of law enforcement agencies in multiple categories including public education, emergency medical response, enforcement, traffic engineering collaborations and solutions and awarded to agencies who successfully and cost-effectively foster and improve local traffic safety.