Suspected Thief Taken Into Custody Saturday Afternoon
12/04/2022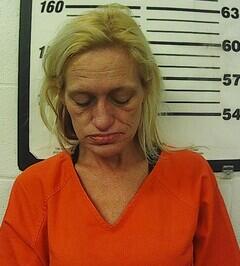 Emily Ann Clark
A suspected thief was taken into custody by Cherokee County Sheriff's Deputies on Saturday afternoon.
Just before 1:00 p.m., deputies were dispatched east of Crestline, where an area contractor was holding the suspect at gunpoint after discovering her attempting to steal property from the Cherokee County Rural Water District.
Emily Clark, 43, of Purcell, Missouri is being held in the Cherokee County Jail on allegations of Felony Theft and Criminal Trespass.