Deputies Named 2022 Kansas Deputy of the Year
11/19/2022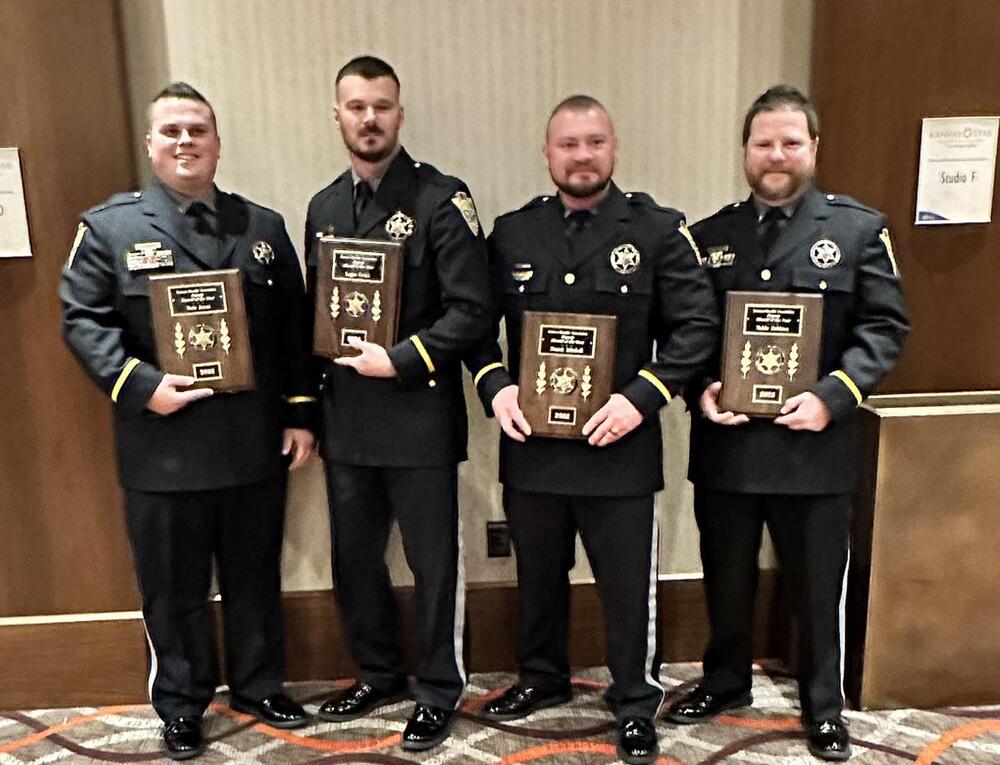 Chief Deputy Nate Jones, Deputy Logan Grant, Deputy Derrek Mitchell, Sergeant Noble Dobkins
Four Cherokee County Sheriff's Deputies were named 2022 Kansas Deputy Sheriff of the Year at the Kansas Sheriffs' Association Fall Conference earlier this week.

Chief Deputy Nate Jones, Deputy Logan Grant, Deputy Derrek Mitchell and Sergeant Noble Dobkins accepted their awards and were recognized at a dinner banquet in Mulvane attended by nearly 300 law enforcement leaders and special guests from across the state.

"Over the summer, Sheriff's from across the state met to consider, and ultimately voted to honor these deputies for their actions during a lengthy armed standoff which involved several children in the suspect's northern Cherokee County home earlier this year. These professionals, through their response, the patience they exhibited and their tactical approach, led to the situation being safely defused with the armed suspect being apprehended and the victims being rescued from a dangerous and volatile situation," according to Cherokee County Sheriff David Groves.

"I'm incredibly proud of each of them, not just for the way they handled this particular incident, but for the way they represent our agency and serve our community on a regular basis," concluded Sheriff David Groves.