Nearly 500 Pounds Of Prescription Drugs Disposed Of In Take Back Event
10/30/2022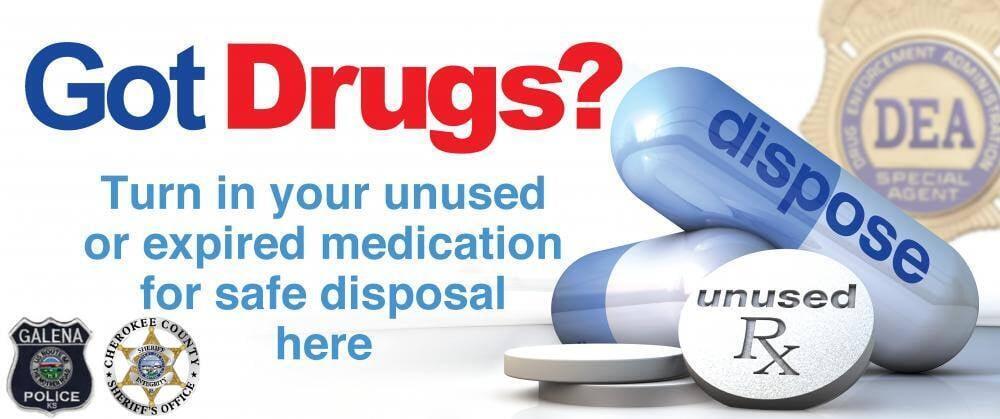 The Cherokee County Sheriff's Office and Galena Police Department recently participated in the 23rd National Prescription Drug Take Back Event held on Saturday, October 29, 2022.
The National Drug Take Back allows law enforcement agencies across the nation to coordinate efforts to remove unneeded, unwanted or expired prescription drugs from communities for safe disposal. Over 4,000 agencies and departments participated in the most recent Drug Take Back Event.
"As prescription drug abuse, particularly opiod misuse, remain at epidemic levels in the United States, providing a convenient way for residents to safely dispose of their unwanted prescription medications before they unintentionally end up in the hands of kids or become stolen by someone who intends to abuse them, is incredibly important," stated Cherokee County Sheriff David Groves.
"In an effort to make safe disposal even more convenient for area residents, secure drop boxes are located in the lobby at the Cherokee County Sheriff's Office and Galena Police Department and accessible at any time."
Later this week, nearly 500 pounds of prescription drugs, which were collected in Cherokee County will be turned over to the Drug Enforcement Administration for disposal.