Sheriff Warns of Deer on the Move
10/11/2022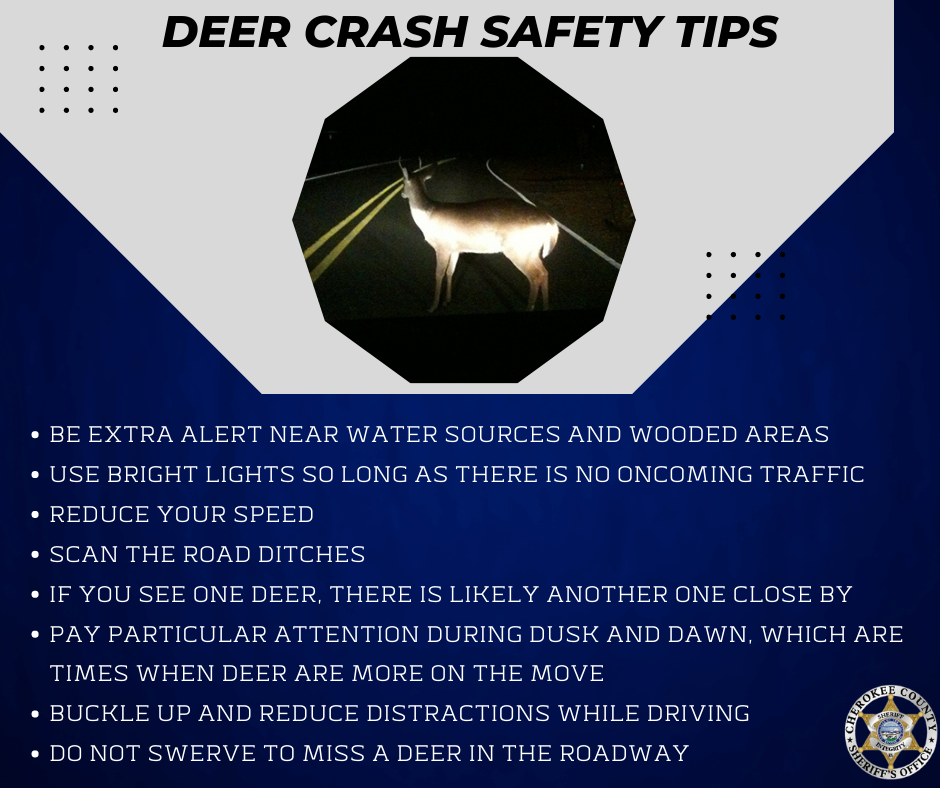 As deer become more active this time of year, Cherokee County Sheriff David Groves encourages drivers to take extra precautions to help reduce the likelihood of being involved or seriously injured in a deer related crash.
"Each year around this time, our deputies start responding to an increased number of accidents involving deer. Often the collisions result in damage to vehicles, but there have also been times when the driver and passengers have become seriously injured," according to Sheriff Groves.
"In addition to being extra vigilant during peak times of the day such as dawn and dusk, drivers are also discouraged from swerving or making abrupt evasive maneuvers if a deer enters the roadway in front of them. These evasive actions can lead to the vehicle leaving the roadway, rolling, and potentially ejecting the occupants, which can be deadly," continued Sheriff Groves.
If you are involved in a crash with a deer or other animal, pull as far off the roadway as possible, stay in the vehicle, turn on the vehicles emergency flashers and call law enforcement.