Sheriff Warns of Tech Scam
10/05/2022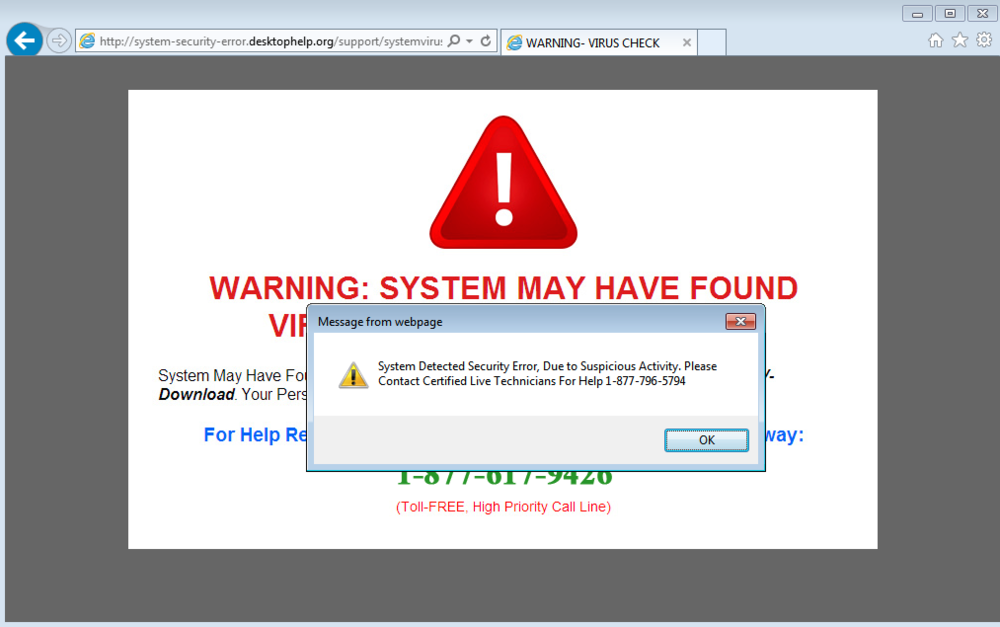 As thieves continue to scam victims, Cherokee County Sheriff David Groves wants to make sure residents stay alert and cautious when providing information to people over the phone.
"The best way to protect yourself is to be on guard when talking to someone on the phone, especially when you aren't confident who they are or who they work for," according to Sheriff Groves
"Just this week I spoke to a resident who was on the computer when it malfunctioned. On the screen, information about the computer being hacked appeared, along with a phone number for the software company. Unfortunately, the phone number provided was fictitious. It didn't actually go to the software company; it went to a group of thieves posing as the 'help' team."
"The thief on the other end advised the computer had been hacked and the persons bank account had also been compromised."
To correct the issues, according to the thief on the phone, the citizen needed to remain on the line, go to their bank and withdrawal a certain amount of money and then provide the money to the thief.
"Anytime a caller is wanting you to go get money cards, withdraw money or any similar activity and insists that you not hang up with them, claiming your phone may be hacked or some other excuse to keep you on the line, you should hang up immediately. All the thief is trying to do is make sure you don't contact law enforcement or tell someone what's going on, because they may alert you to it being a scam," continued Sheriff Groves.
"Fortunately, the resident in this situation recognized the attempted theft for what it was and isn't out anything, but please remember, these thieves make hundreds of calls each day. They are good at what they do and are convincing. Because of that, unfortunately, it's best to be suspicious of unknown callers and people on the phone rather than giving them the benefit of the doubt," concluded Sheriff Groves.