Suspect Arrested In Early Morning Burglary
10/03/2022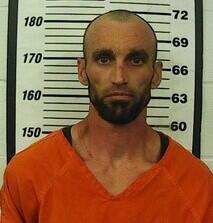 William Timothy Paschal
Cherokee County Sheriff's Deputies arrested a rural Galena man in the early morning hours of Monday, October 3, 2022.
Around 12:45 a.m., Deputies were dispatched to a rural residence east of Baxter Springs, after the homeowners were awakened by someone in their house.
Deputies arrived minutes later and apprehended William Timothy Paschal, 37, of rural Galena, inside the home.
Paschal was arrested and transported to the Cherokee County Jail on allegations of Aggravated Burglary, Burglary and Arson, stemming from a fire he is suspected of starting in a nearby barn.