Crime Trends, Statewide and Local
09/21/2022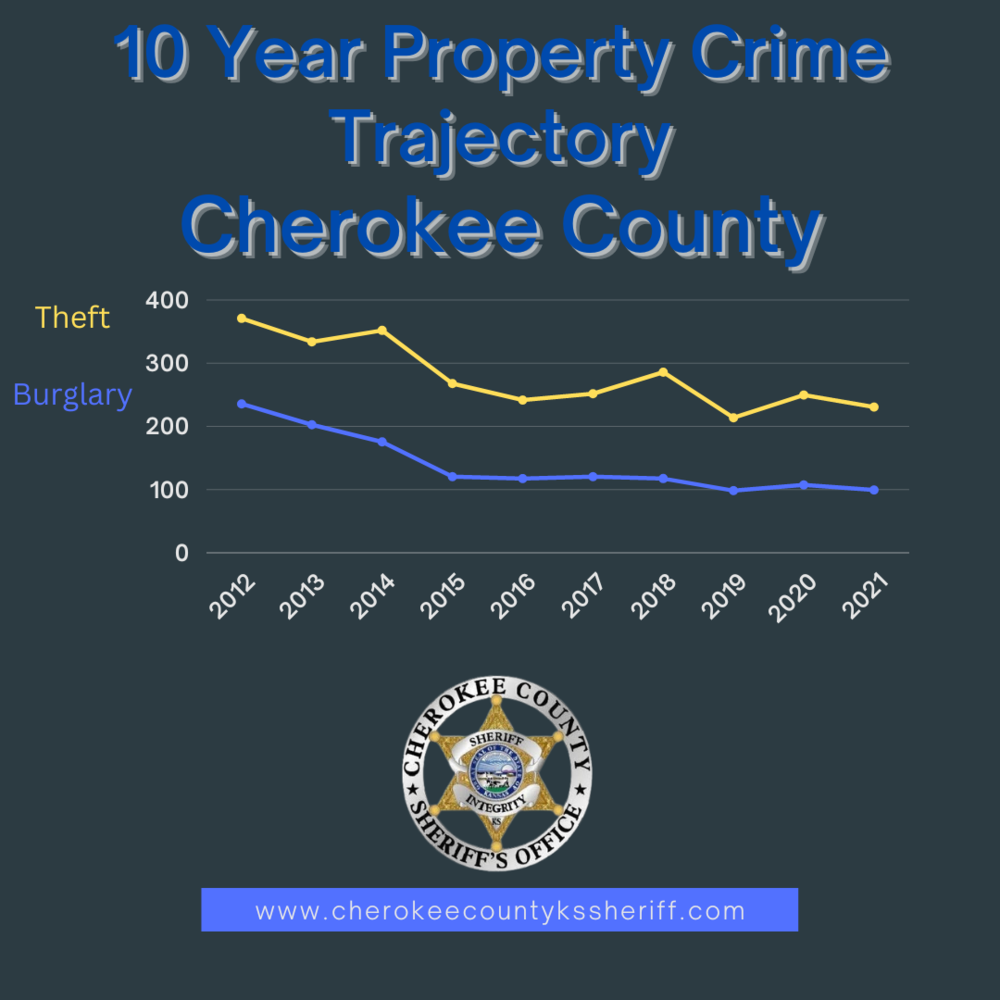 The Kansas Bureau of Investigation gathers crime reports from law enforcement agencies across the state and compiles data from those reports into an annual Crime Index, which can be used in a variety of ways, including to see how local crime trends compare to what is happening statewide.
Since 2014, Kansas has experienced a steady increase in violent crime. In 2021 however, the state saw a 2.1% decrease in violent crime when compared to 2020.
Locally, the Cherokee County Sheriff's Office also saw a slight decrease in overall violent crime reported despite area law enforcement responding to 44% more incidents of Aggravated Assault and Battery than they did in 2020.
The incidents of Aggravated Assault and Battery statewide rose 26% over the 10-year average.
Property crime in Cherokee County decreased in 2021, with 7.4% fewer Burglary cases and a 7.6% fewer Thefts when compared to 2020.
"While violent crime continues to be above the 10-year average statewide - and our local deputies and officers can attest to the intensity of violent situations they respond to - strong partnerships between law enforcement and our community certainly contributes towards the reduction of property related crimes here in Cherokee County," stated Cherokee County Sheriff David Groves.
The 2021 Kansas Bureau of Investigation Crime Index Report can be found at: https://www.kansas.gov/kbi/stats/stats_crime2021.shtml