Joplin Man Facing Cocaine Distribution Related Charges
07/24/2022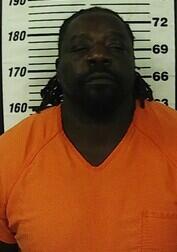 Al Tracy Shaw
Around 3:30 Sunday morning, a Cherokee County Sheriff's Deputy conducted a traffic stop in the rural southeast part of Cherokee County.

During the stop, a Narcotic Detection K9 from the Baxter Springs Police Department alerted on the vehicle. The driver then fled a short distance on foot before the K9 subdued him.

While conducting a search of the vehicle, deputies located and seized a considerable amount of suspected cocaine in individual packages along with suspected Ecstasy, Marijuana and Drug Paraphernalia.

Al Shaw, 44, of Joplin, was arrested and transported to the Cherokee County Jail where he is being held on allegations of Possessing Cocaine with Intent to Distribute, Possession of Controlled Substances, Possession of Marijuana, Possession of Drug Paraphernalia, and Obstructing Justice.