Hignite Sentenced to Prison For 2019 Attack
07/15/2022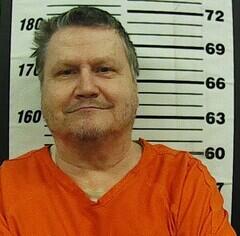 James Dean Hignite
A Cherokee County man was sentenced to over 10 years imprisonment in Cherokee County District Court earlier this week.
In December 2019, Cherokee County Sheriff's Deputies and Investigators responded to a rural location outside of Galena, when a woman was able to flee the home and reported sustaining significant injuries and being held against here will during a multi-day attack.
Detectives arrested James Dean Hignite, currently age 63, as a result of their investigation.
On Tuesday, July 12th, 2022, Hignite was sentenced to 124-months after pleading guilty to 2 counts of Aggravated Battery and 1 count of Aggravated Domestic Battery.
Hignite remains in the Cherokee County Jail pending transport to the Kansas Department of Corrections.
Cherokee County Attorney Nathan Coleman prosecuted the case.