Traffic Enforcement Campaign Focuses On Area School Zones
02/20/2022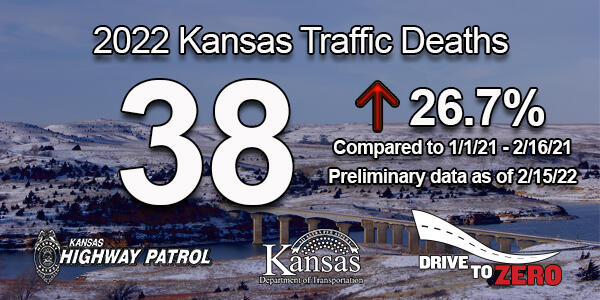 The Cherokee County Sheriff's Office will be joining other law enforcement officers across Kansas, Missouri, and Oklahoma in an effort to increase awareness of roadway safety near area high schools between February 21 and March 4th.
"We know traffic crashes are the leading cause of death among teens in the United States and losing even one of our local kids to a preventable crash is unacceptable," stated Cherokee County Sheriff David Groves in announcing the campaign.
During the two-week period - coordinated by the Kansas Department of Transportation and the Kansas Traffic Safety Resource Office - enforcement efforts will focus on traffic laws such as speeding, distracted driving and buckling up.
###