Sheriff Warns Of Unemployment Scam
11/17/2020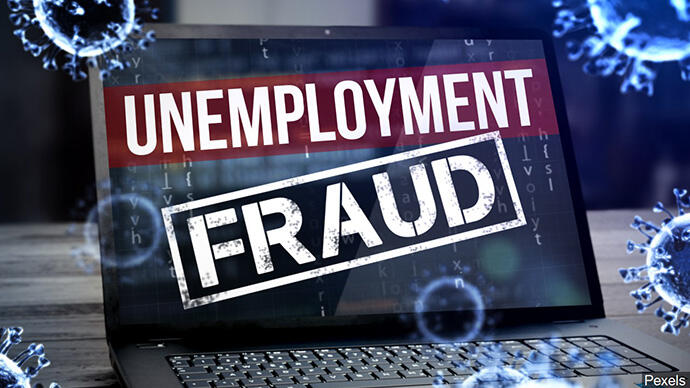 Several area residents have recently reported receiving notices from the Kansas Department of Labor, indicating someone has filed for unemployment benefits on their behalf.
"Thieves continue to take advantage of the Covid-19 pandemic and once they obtain someone's personal information, such as name, date of birth or social security number, they can then file a fraudulent claim with the Department of Labor," according to Cherokee County Sheriff David Groves.
"As with most scams, these thieves attempt to get peoples personal information by posing as government or bank official on the phone or through email, or they may gather the needed information from data breaches from credit card or similar companies," continued Sheriff Groves.
In response to the dramatic increase in fraudulent unemployment claims across the country, the Kansas Department of Labor has announced they are doubling the size of their fraud and special investigation unit. In addition, they have created an easy to use online system for residents to report suspected fraud. Anyone who believes their name has been fraudulently used to apply for unemployment benefits should visit www.ReportFraud.ks.gov to make an official report.
"As always, law enforcement encourages residents to closely monitor their mail, along with their credit card and bank statements for fraudulent or suspicious activity," concluded Sheriff Groves.