Stolen Vehicle Recovered, Suspect Arrested
09/02/2020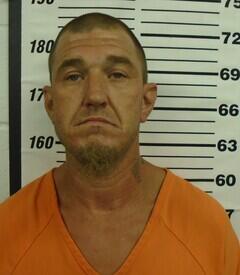 Walter Santizo
A stolen vehicle has been recovered and a suspect apprehended following a tip from a passerby Wednesday afternoon.
After receiving information of possible suspicious activity in the Crestline area, Cherokee County Sheriff Deputies located a Jeep Liberty, which had been reported stolen out of Southwest Missouri earlier this week.
Walter Sanitizo, age 39, of Crestline, was arrested and transported to the Cherokee County Jail on allegations of Felony Possession of Stolen Property.
"This situation is an excellent example of how a suspicious activity report can not only help us hold suspected criminals accountable, but can also allow us to recover stolen property and return it to the rightful owner," stated Cherokee County Sheriff David Groves.